In recent months, the issue of housing prices has been a hot topic of discussion. Predictions have ranged from a dramatic decrease in value, mirroring the market crash of 2008, to modest gains and losses dependent on geographical location. As the spring real estate market approaches, experts are continuing to provide their forecasts regarding future home prices and how this will affect buying and selling trends in the coming year. Further research suggests that there may be more stability in the market than anticipated prior, with nationally-reported increases remaining steady since last fall. These signs point to potential growth across all property categories, both luxury and entry-level markets alike. Moreover, positive news like this coupled with historically low-interest rates could create an ideal environment for homebuyers looking to make a new investment or upgrade their current residence.

Selma Hepp, Chief Economist at CoreLogic, recently remarked that while the beginning of 2023 has seen some encouraging signs in America's housing market, mortgage rate fluctuations are a reminder of how much uncertainty still abounds. Despite this, the ongoing insufficient supply of homes on the market is likely to limit price drops to a maximum of 3% from peak to trough. This projected decrease is relatively small and speaks to the overall stability of the housing market.

Recently, Pulsenomics conducted a survey amongst over one hundred economists, investment strategists and housing market analysts to get their perspective on the future of home prices in the United States over the next five years. The results were enlightening as the majority of panelists were predicting that there would be an increase in such prices. Moreover, many experts anticipated that these increases would outpace inflation and therefore represent a solid return for those looking to invest in real estate. With this in mind, the survey provided valuable insight into the future potential of home prices and could help investors make more informed decisions when it comes to their investments.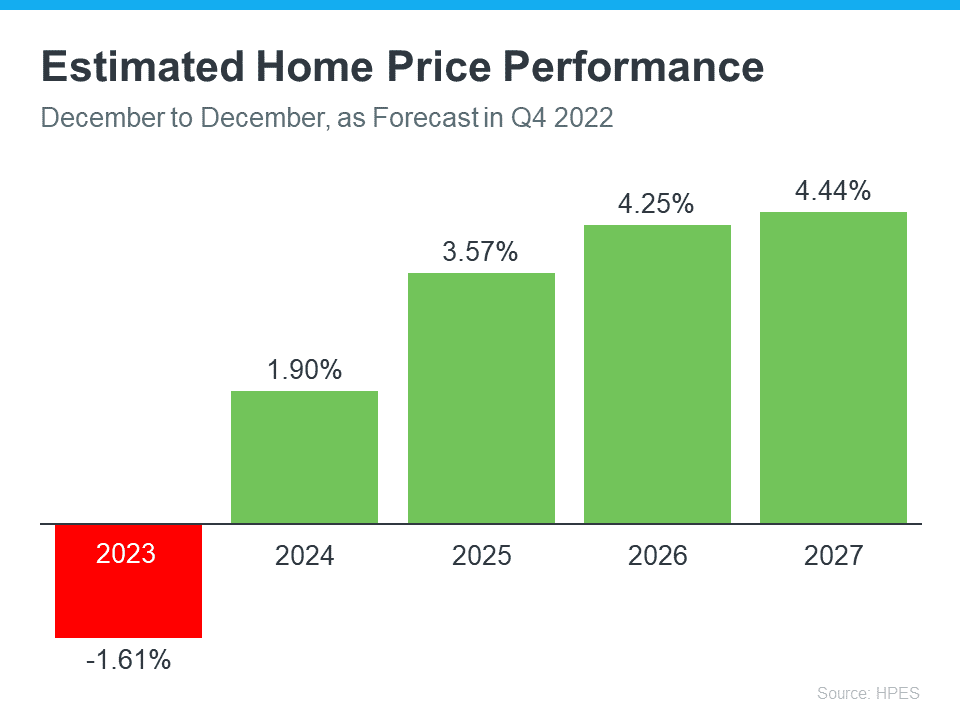 As the spring home buying season is quickly approaching, you may find yourself asking if now is the right time to buy a house. With experts predicting that home prices will continue to rise over the coming months and years, there are several compelling reasons why you should consider making your move this spring. Here are some of them:

1. Buying a home can be far more advantageous than renting when it comes to financial stability, with rents steadily rising in comparison over the past several decades.

2. Homeownership serves as an excellent hedge against inflation, since you are able to secure your housing payment with a fixed-rate mortgage and ensure that it will not increase like it would under a rental agreement.

3. Homeownership has been proven to be an incredibly powerful wealth-building tool; according to statistics, the average net worth of a homeowner is $255,000 compared to only $6,300 for renters - that is 40 times greater! Therefore, buying a home can provide substantial long-term benefits in terms of both financial stability and wealth accumulation.

This spring, experts are predicting a slight decrease in home prices followed by steady growth over time. Given this information, you may be questioning whether buying a home is the right decision for you. Making an informed decision when it comes to purchasing property is essential and having a knowledgeable professional on your side can provide invaluable guidance and support throughout the process. With more details and facts regarding the current market, as well as greater comprehension of all of your options, you can feel secure in making a smart purchase that will benefit you for years to come.

By getting in touch with us, you can make an educated decision about your next step. We will provide you with all the necessary details and facts, as well as comprehensive information to help you make the right choice.