Poor air quality stemming from the wildfires will remain throughout California, Oregon, and Washington this week.

Two major wildfires erupted after last week's record heatwave. In the Los Angeles National Forest, approximately 32,000 acres have been scorched by the Bobcat Fire, with only about 6% being contained. Nearby, the El Dorado Fire located in the San Bernadino Mountains continues to burn for its ninth consecutive day, destroying over 14,000 acres, but luckily authorities stated that they are gaining control of the fire with a containment rate at now nearly 50%.

A few hours up in Northern California, the largest wildfire in state history has grown to over 875,000 acres with a 25% containment rate. Previously known as the Hopkins Fire and Elkhorn Fire, the newly named August Complex Fire originated after a series of lightning strikes in mid-August that created 38 separate fires, which eventually merged together. As of today, the August Complex Fire is nearly two times the size of the second biggest wildfire in Calfornia history.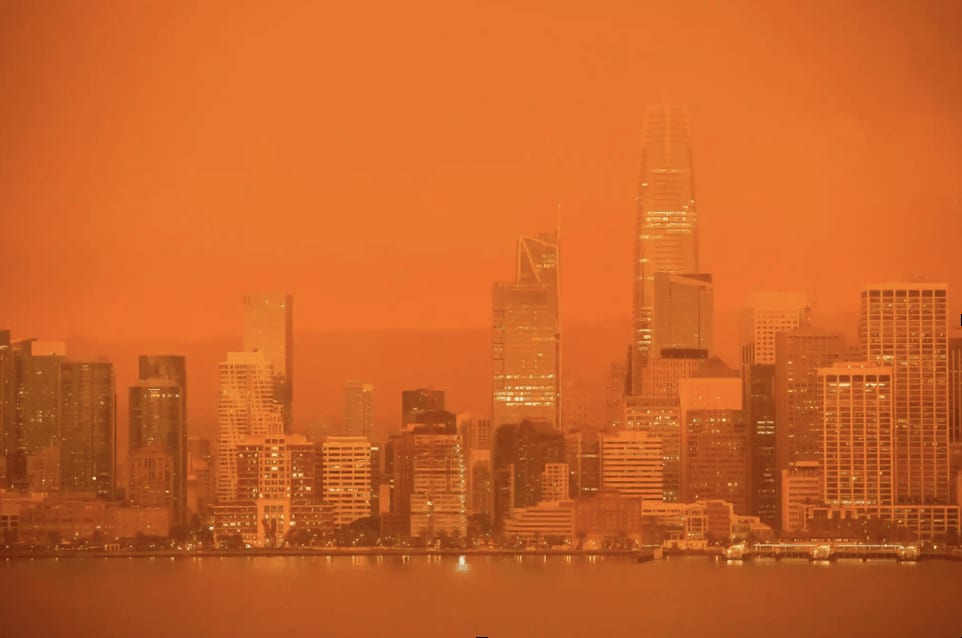 In addition to the August Complex Fire, the SCU Lightning Complex, LNU Lightning Complex, Elkhorn, North Complex, and Creek fires burning in Northern California on Sunday also rank among the top 20 largest fires in state history.

The devastation, however, goes beyond the borders of California. Along the coast, in the Pacific Northwest, Oregon and Washington state are dealing with wildfires, as well.

In Oregon, about 35 wildfires fueled by hot, dry winds have burned more than 300,000 acres across the state, causing widespread evacuations and destroying entire communities. For Oregonians, the state's wildfires are being described as a once in a lifetime event – placing more than 10% of the state's population under an evacuation warning or order.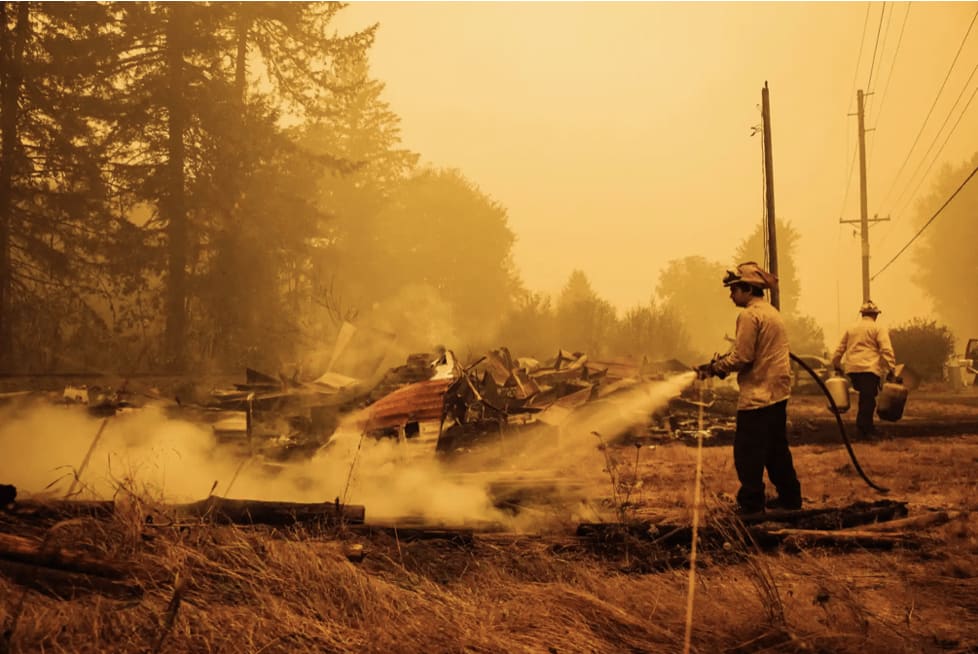 In The Evergreen State, fires have spread rapidly across the state of Washington. More than 600,000 acres –the largest burned area in state history since 2015′s historic season – have burned this last week alone. Fortunately for those in Washington, fires are expected to peak and hit a slowdown this week with weather reports predicting heavy rainfall.
Back in our state of California, a smoke advisory was issued impacting where we call home in Southern California.

Residents in Southern California were advised to remain indoors, limit strenuous outdoor activity, turn on the air conditioning, and keep windows and doors closed inside their homes.

Luckily for those of us in the southern half of California, we are expected to see blue skies by the middle of next week due to upcoming favorable weather conditions with some light rain.

As the fires rage on, do everything you can and take every precaution to keep you and your loved ones safe. Remain prepared, stay updated on wildfire-related news, and be sure to thank any firefighters that you come across.