THE BIGGEST HOMES SALES IN IRVINE 2020
2020 has been a rollercoaster of a year, but it's finally coming to an end!
To wrap it all up, we've gone ahead and put together a list of the largest and most notable sales that occurred this year in the best community in the world, and the one that we are so proud to call home, Irvine.
Before we get into the list, we'd just like to say thank you for trusting us with all of your real estate needs and allowing us to do what we love to do most, serving our friends, family, and the incredible people of Irvine.
To many more memories in 2021!
THE HOMES
11 Needle Grass
Sold for $15,100,000
A sprawling French-inspired designer estate tucked away in the rolling hills of the guard-gated Shady Canyon community; this exceptional home is one that you have to see to believe. Officially the priciest sale in Irvine for 2020, the home includes nearly 12,500 square feet of living space and features six luxurious bedrooms and nine bathrooms, with natural light throughout. Perched atop a spacious promontory overlooking green hills, the city, and the Pacific Ocean, the estate features ultimate privacy with no other neighboring homes within sight.
Each and every detail of the home was designed with ultimate luxury in mind, so only the finest materials were handpicked and selected from across the globe, giving the home a true feeling of quality, but also the warmth and charm that you'd expected in a French-inspired villa.
While you can expect elegant living indoors, outside the property includes manicured grounds with multiple courtyards, terraces, formal gardens, an outdoor dining area, a pool, spa, and even a cigar lounge.
The home was designed for a family looking for a genuine French-style living experience, and if you are ever lucky enough to step foot in the estate, you'll quickly understand why it was the priciest sale in Irvine this year.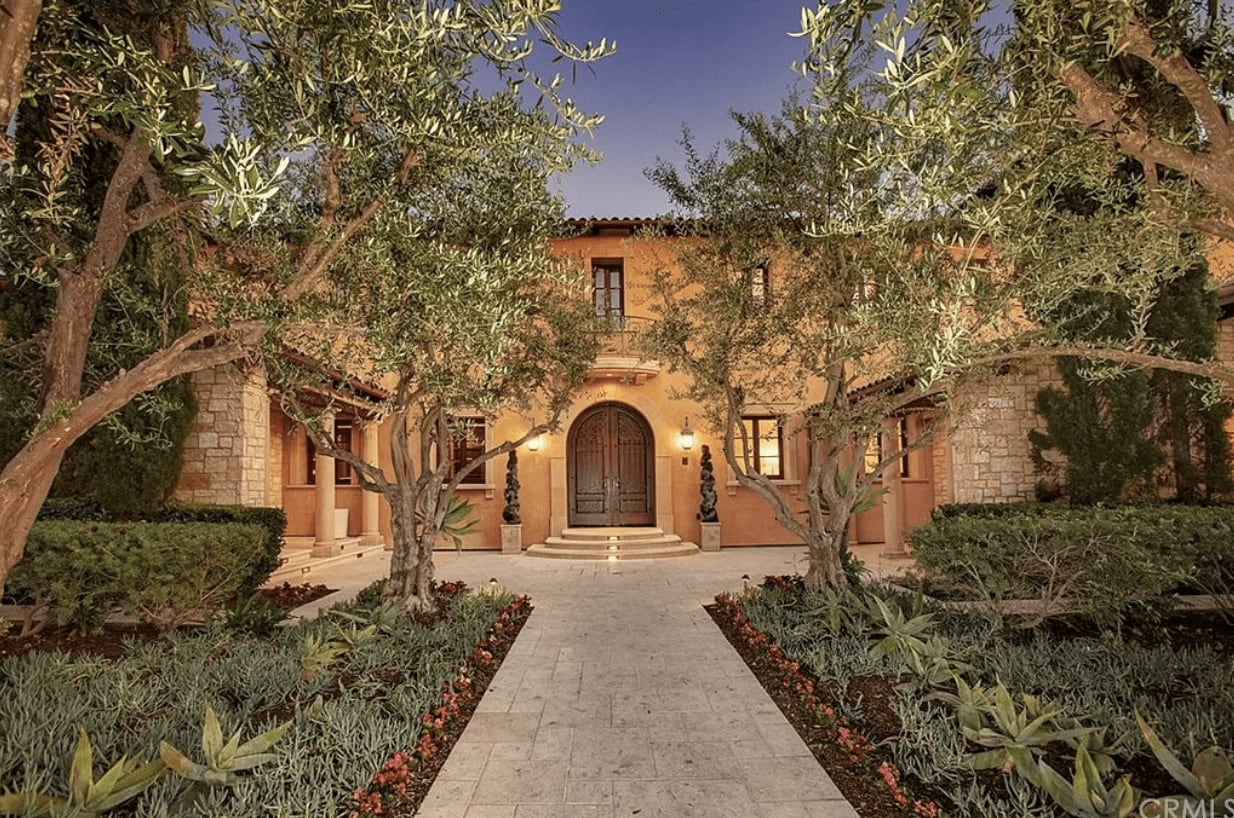 32 Boulder View
Sold for $10,475,000
Also tucked away in the ultra-exclusive private community of Shady Canyon, 32 Boulder View was the second priciest sale in Irvine this year. As soon as you step foot in this luxury estate the first thing you'll notice is the breathtaking views that overlook the 6th hole at the world-renown Shady Canyon Golf Club.
A home of true opulence, the estate features Crema Marfil stone flooring throughout, a massive private library, a wet bar, and a grand foyer.
Upstairs, the master suite features his and her walk-in closets, a fireplace, a private spa, a tower room, your own private wet bar, and a spacious balcony overlooking the golf course.
Back downstairs, a movie theater, walk-in wine cellar, a game room, and a fully-equipped gym are perfect for winding down and entertaining friends and family. Sitting on 12,000 square feet of living space with seven large bedrooms and ten luxury bathrooms, it's easy to see why 32 Boulder View was the second most expensive sale this year in Irvine.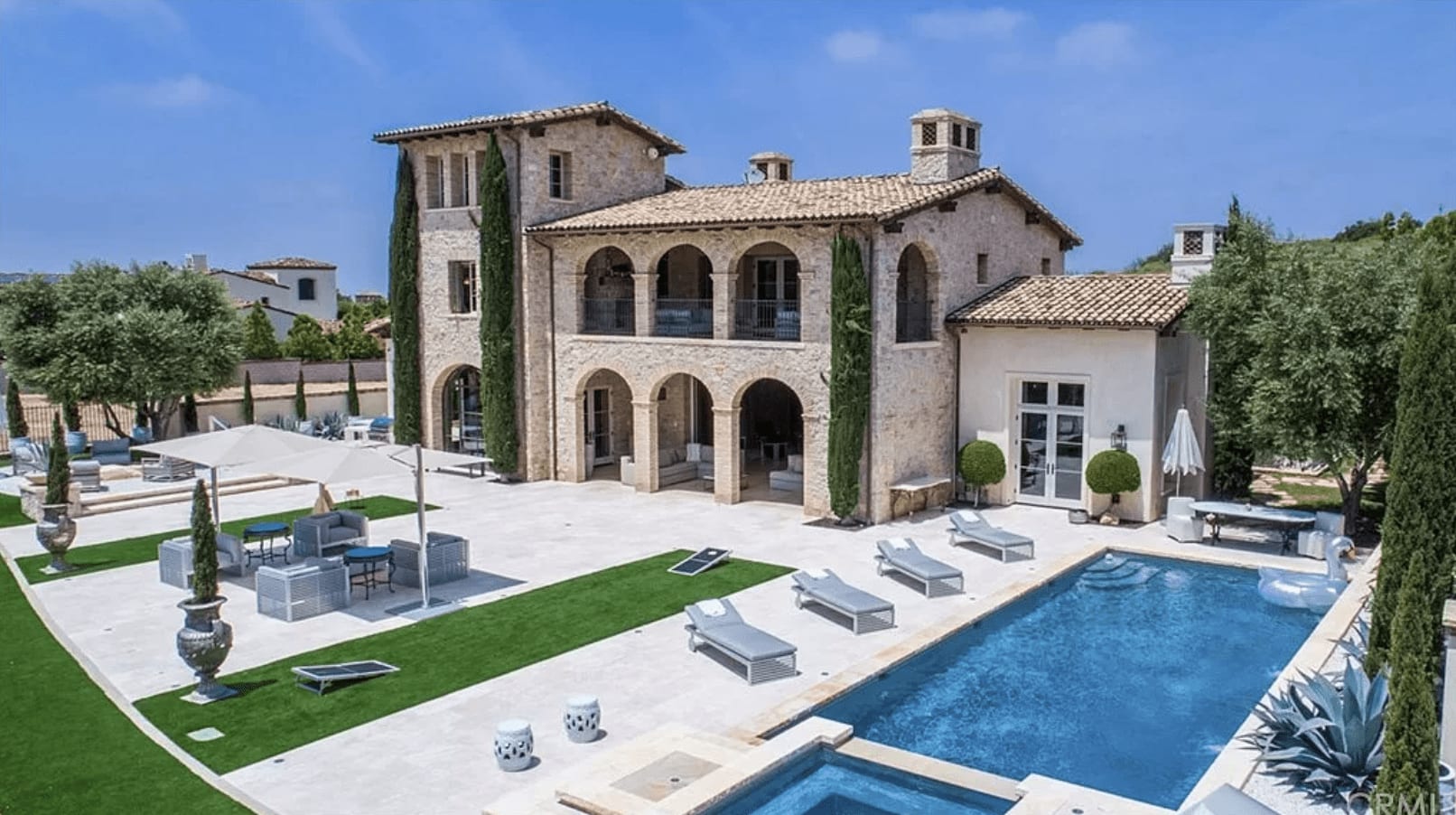 126 Canyon Circle
Sold for $7,775,000
Although it was only the fifth most expensive home that was sold in Irvine this year, the incredible Italian-inspired estate at 126 Canyon Circle was one of the most impressive homes to sell this year and certainly one of our favorites.
Like the previous two homes, 126 Canyon Circle is also located in the guard-gated Shady Canyon community, commonly referred to as Irvine's most prestigious neighborhood.
Upon entering or even just looking at the home, you'll quickly notice its Tuscan-inspired details and design that covers nearly 11,000 square feet of living space. Featuring five bedrooms and eight full bathrooms, the property's defining characteristic is its lush gardens and landscaping that overlooks all of Irvine out the Pacific Coast.
Inside, stone walls, wood beams, and brick set the tone for the earth-inspired touches that make the home feel warm and inviting throughout. Fully equipped with state of the art smart home technology, the home also features an award-winning kitchen that includes rare marble and stone sourced from across the world.
Outside, the loggia designed with meticulous stone and brick arches allows you to seamlessly flow from indoors to outside to experience true California living in your secluded backyard that has every amenity imaginable.
If you sift through the photos of 126 Canyon Circle, you'll soon realize why it was one of the top five most expensive homes to sell in Irvine this year.